WPS Office
Free All-in-One Office Suite with PDF Editor
Edit Word, Excel, and PPT for FREE.
Read, edit, and convert PDFs with the powerful PDF toolkit.
Microsoft-like interface, easy to use.
Windows • MacOS • Linux • iOS • Android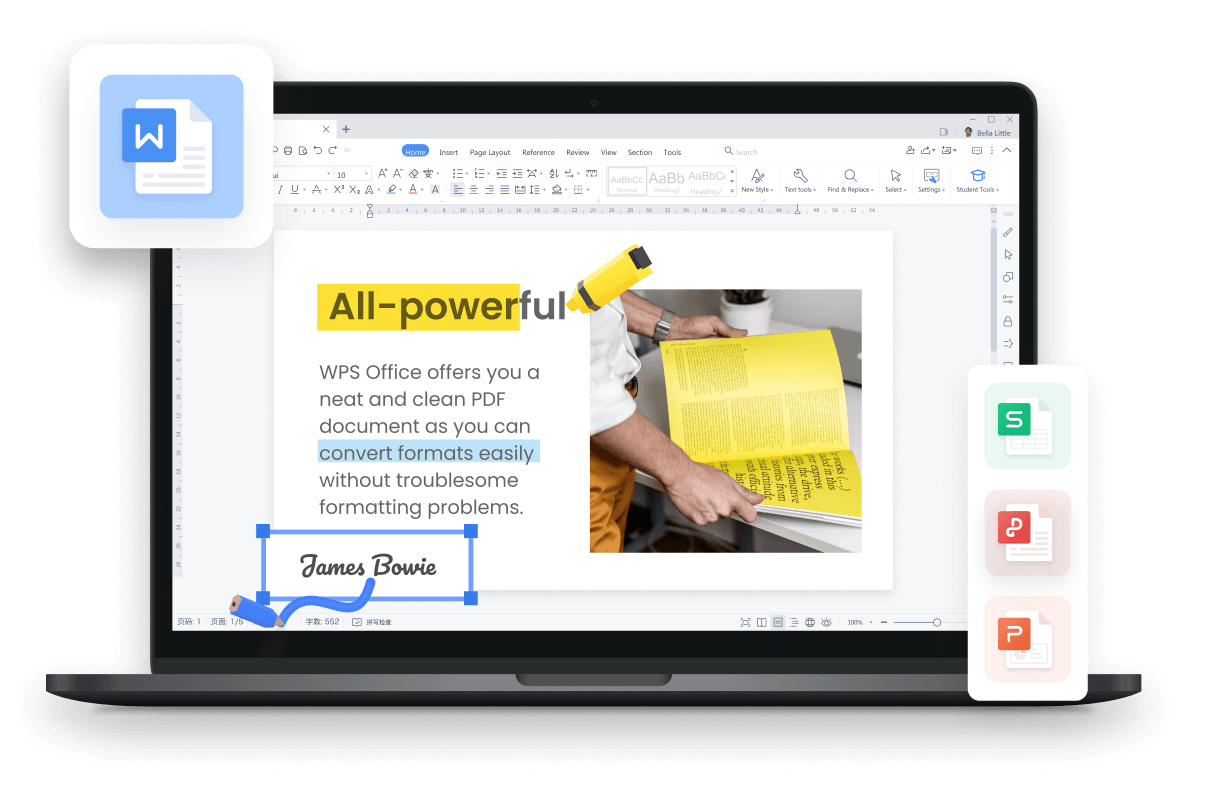 10 Best Sign Up Sheet Templates for Any Occasion
Do you need a sign up sheet template for an upcoming event? Whether it's for a potluck, department meeting, or school visitation, we've got you covered.
In this blog post, we will discuss 10 of the best sign up sheet templates available online for free. We will also provide tips on how to use each template to make your event run as smoothly as possible. So without further ado, let's get started!
The following are the 10 Best sign up sheet template.
Department Sign-up Sheet: A convenient way for teams and departments to manage the registration of their members. It captures vital information such as names, emails and contact numbers.
Potluck Sign Up Sheet: This template helps event organizers list out items that need to be brought by each attendee. Everything on this template is editable.
Simple Sign Up Sheet: This template allows users to quickly and easily register for an event with just basic information.
Sign-in Sheet Form: This form captures important data of attendees such as name, address, contact number and email. You can manage your work with this template easily.
Visitor Sign in Sheet: A simple way to track visitors entering a business premises. It captures visitor details such as name, purpose of visit, time and contact person.
Meeting Sign In Sheet: Ideal for tracking participants in a meeting. It captures key details such as name, contact information and attendance time. This template make your file outstanding.
Hours Attendance Sign-in Statistics: A great way to keep track of employee working hours. It includes fields like name, shift time and hours worked.
Fresh Sign-in Sheet: This template is designed specifically to track student attendance. It includes fields such as student name, school and grade.
Attendance Chick-in Sheet: This template allows employers to monitor employee attendance including start time, end time and total hours worked.
School Visitor Sign in Sheet: A simple way for schools to keep track of visitors on the premises. It captures visitor details such as name, time of arrival and purpose of visit.
In conclusion, these templates are great for organizing events and tracking attendance. They provide a convenient way to manage registrations, collect vital information and keep track of visitors. With these 10 sample sign up sheet templates, you can easily organize any event in an efficient and organized manner.
In order to make the most out of these templates, we recommend downloading WPS Office from our website. WPS Office comes with powerful tools and features that can help you create professional-looking sign up sheets in no time! Thank you for reading. We hope this article was helpful. Now go ahead and start
Thank you for reading! We hope this article has been helpful to create your file.