WPS Office
Free All-in-One Office Suite with PDF Editor
Edit Word, Excel, and PPT for FREE.
Read, edit, and convert PDFs with the powerful PDF toolkit.
Microsoft-like interface, easy to use.
Windows • MacOS • Linux • iOS • Android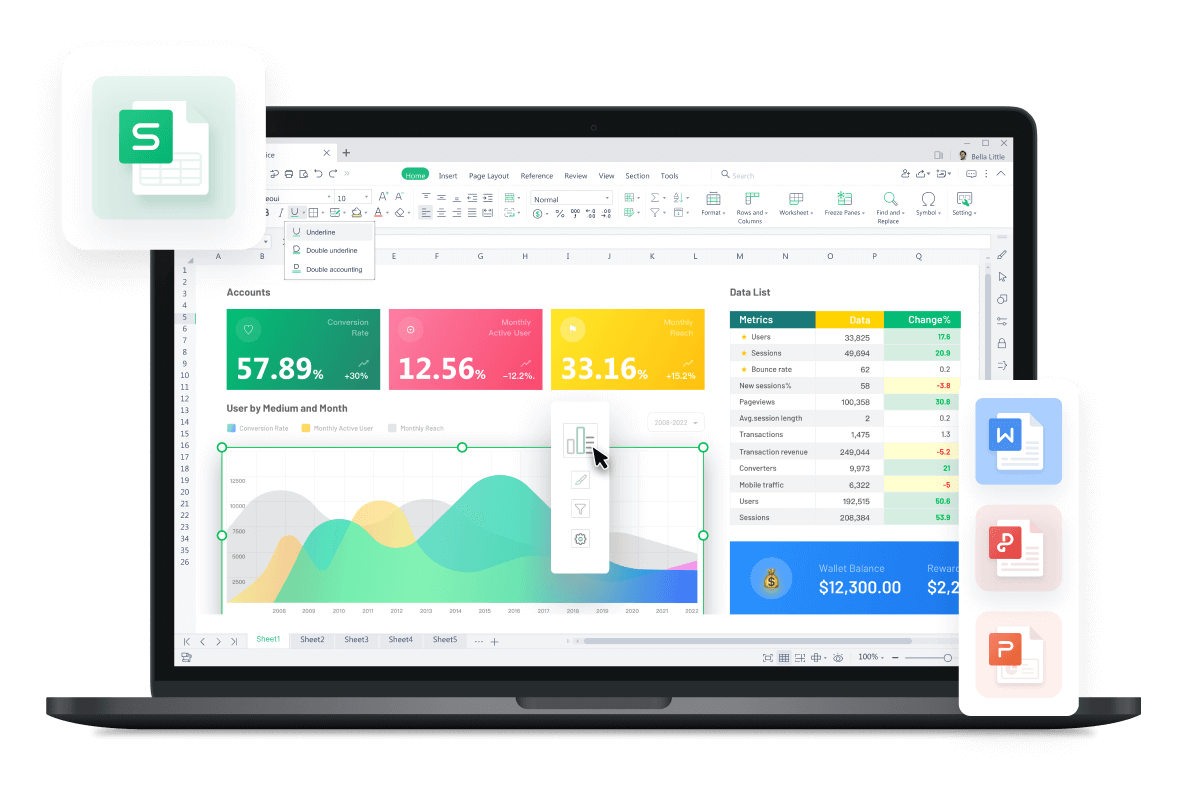 10 effective timeline template in excel
Project timeline templates in excel is very necessary because it helps in timely completion of the task also within the given resources. An efficient tool to manage timeline related to different projects is the use of spreadsheets. Use of free sheet allow to plan entire project on the basis of timeline and the fact that which task needs to be prioritized.
Project timeline templates in excel free sheet are provided by WPS office for free download. These effective templates can be downloaded from WPS office. After free download these free spreadsheet templates from WPS office data can be entered in them in accordance with project completion timelines on the basis of different formula. These free templates will help in assessing that how long the project will take overall through formula
Simple Project Timeline Summary
This is a simple free spreadsheet template providing project timecard summary. It allows to calculate the total days taken for completion of task by employees.
This is a unique free spreadsheet template which allows development of project timeline using Gantt chart. This also provides segmentation of tasks on priority basis.
Basic Professional Project Timeline
This free spreadsheet template is professional in nature. It provides different categories of project and the timeline for their completion.
Simple Business Project Tracking
This free spreadsheet template provides timeline for tracking business project. It contains details of project and deliverables as well as the current status of the task.
Construction Schedule Gantt Chart
This free spreadsheet templates provide timeline for a construction Project. A colorful Gantt chart is also present in this free template
Project Progress Time Planning
This free template is for planning of communication plan. It includes information about frequency, audience and type of communication.
This is a free simple spreadsheet template for tracking business project. It has a Gantt chart and a monthly basis tracking of the progress which enables an intricate and effective management of every event in accordance with the timeline and resources allocated.
Colorful Fresh Project Timeline
It is a simple free template of spreadsheet for tracking the progress of project. It tracks the project on daily basis and provides information about milestones.
Simple Vertical Project Timeline
This is a unique template for project timeline in vertical format. It helps in tracking project from history to current status in the form of vertical illustration which is unique but also effective especially when historical background is necessary.
This is a Project timeline template in Excel in which project timeline is divided on basis of phases. It also provides information about roles and responsibilities along with resources allocated.
Effective timeline template of spreadsheets for managing project details and progress is enabled by Excel. Through free Excel spreadsheets downloaded from WPS office project timeline tracking have become easier. People should download WPS office as it give free Excel spreadsheet templates which helps in identifying the progress of different projects