WPS Office
Free All-in-One Office Suite with PDF Editor
Edit Word, Excel, and PPT for FREE.
Read, edit, and convert PDFs with the powerful PDF toolkit.
Microsoft-like interface, easy to use.
Windows • MacOS • Linux • iOS • Android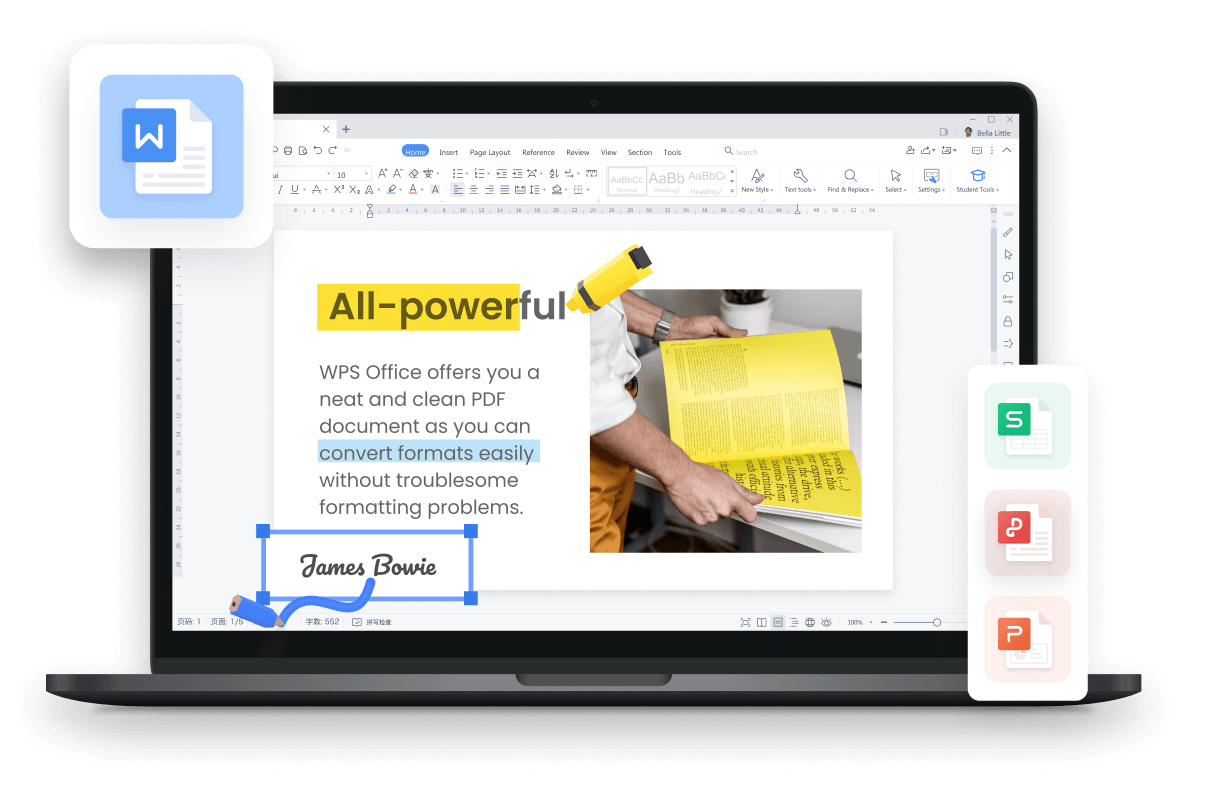 3 simple ways to delete page in Word
How does Word delete the page in 3 simple ways? Making mistakes while working on a word document is normal and sometimes unwanted pages are created which are too confusing for beginner-level people. In other words, these peoples want to delete page words trying on their own and create a lot of mistakes. All they need is a step-by-step instruction in the word delete page by using 3 simple ways. Here are the few steps that you need to follow to a word delete page in a short period.
How word delete page in word 2016
When it comes to deleting something from the page to word everyone thinking about the DELETE key. In simple words, the quickest way to delete a page is by pressing BACKSPACE. Follow all the instructions that are given below to delete the word page.
1. Press CTRL+ G or command+ G on Mac.
2. Go to the Find& Replace tab .
3. Select the page by entering the page number and press Go too.
4. Press DELETE or Backspace key
How word deletes a page on Mac
How word delete page on Mac is very simple and easy steps that come along the way follow them to delete page in word.
1. Click anywhere on the page and press Option+⌘+G a search box.
2. Enter the information /Page or page number in the box.
3. Hit Enter and click on the close button down below.
4. Select all the content on the page by CTRL+A or drag it down by cursor.
5. Now Press DELETE on your keyboard.
All these steps successfully work for Mac users only and by following these instructions words delete the page in seconds.
How word delete the page by navigation pane method
The navigation page method is super easy and provides you with the fastest way that a beginner-level person can use it. Here are the simple steps for using the navigation pane method
1. Open your document in word from the menu.
2. Go to the View tab and click the navigation pane option.
3. Navigation open with show groups and Click on pages
4. Verify that the page is selected or Press CTRL+A
5. Click the page and Hit Backspace or Delete
In a few cases, a page break is the main hurdle for the users and confused about how to delete pages in that situation. Don't worry press DELETE until all the unwanted or blank pages are gone.
How to remove pages in word online
Here are the following key steps that help people to delete unwanted page documents online.
1. Open your browser and search for group docs.
2. Select your document and upload it on the interface for removing pages.
3. Specify all the numbers of the pages.
4. Now click on the remove pages button.
5. After processing Click on the download button to successfully download the pages.
6. Enter your Email and get the download link in your mailbox.
By following this step-by-step instruction procedure word can delete a page successfully on windows or Mac. In other words, you don't need to go for boring long tutorials or ask somebody who doesn't have the same experience. Go follow these instructions and word delete the page in seconds without wasting any extra minute of your time.
Have you learned about How to delete a blank How word delete page 3 simple ways? If you want to know more about Word features, you can follow WPS Academy to learn.
You can also download WPS Office to edit the word documents, excel, and PowerPoint for free of cost. Download now! And get an easy and enjoyable working experience.