WPS Office
Free All-in-One Office Suite with PDF Editor
Edit Word, Excel, and PPT for FREE.
Read, edit, and convert PDFs with the powerful PDF toolkit.
Microsoft-like interface, easy to use.
Windows • MacOS • Linux • iOS • Android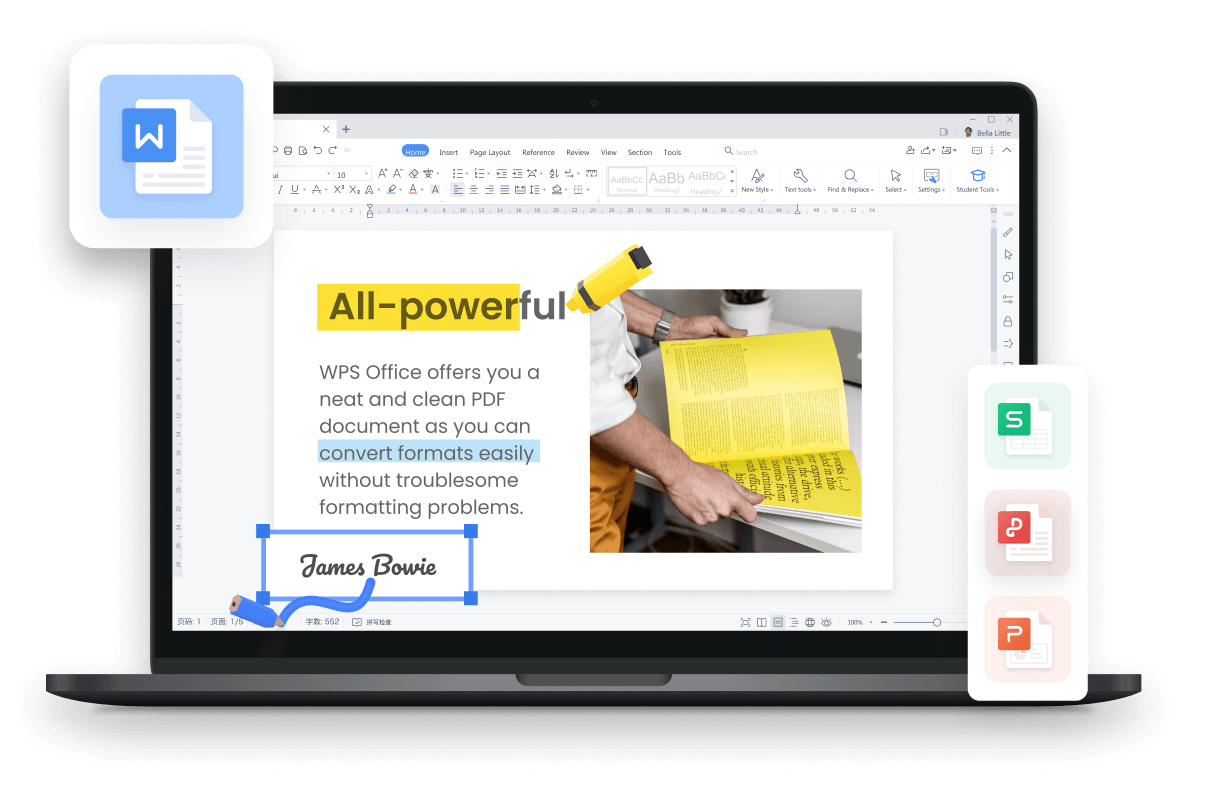 How to delete last blank page In Word 2021
While using word, extra pages sometimes appear in your document that annoys alot. They might appear anywhere like middle or end section of document. Wondering how to delete last blank page in word?. Here you'll learn to delete last blank page with Find and Replace option, manually, and using Word Typesetting.
The blank pages at the end of document are created by breaks. This is the short answer to your question how to delete last blank page in word. Now look at different methods to delete them one by one.
Manually deleting breaks
1.Open your document where you have empty page at end of word file. Notice the last page is blank.
2.Go to Home tab to see what is causing the blank page.
3.Now head to the Show/Hide Editing Marks option. A drop-down menu will appear with 2 options.
4.Now select Show/Hide paragraph Marks.
5.You see the line breaks is what produced the blank page at the end of file.
6.Now move your cursor to the line break and click once and the cursor will start to blink.
7.Now press the backspace. It erases all line breaks and blank page present in the last will be deleted.
Deleting last blank page Word Typesetting option
1.Open the document that contains blank page at end.
2.Move cursor to the Home option & click.
3.Now go and hit Show/Hide Editing Marks button
4.Hit on the Show/Hide Paragraph Marks
5.Again, you can see how line breaks left the page blank.
6.Head to the Word Typesetting tab in Home option and click it. You will see a pop-up list.
7.Now go to the Delete option and click once. Again a drop-down menu appears.
8.Click the option that says Delete Blank Paragraph.
9.The empty page is deleted
Deleting last blank page with Find/Replace feature
1.Open the document that has the last blank page.
2.Click the Home tab present at the top ribbon section. This brings various options under the tab.
3.Bring mouse to Show/Hide Editing Marks. A drop-down menu appears
4.Enable Show/Hide Editing Paragraphs
5.You will see that the Page Break cause the page at the end to leave blank.
6.Go to the Find And Replace option in Home tab and click. It will bring a pop-up menu.
7.Now go to the Replace option
8.The Find and Replace dialogue box appears.
9.Now hit the Find What dialogue box to enable it
10.Now click on Special button. This will bring another drop-down menu
11.Select Manual Page Break option
12.At the end, hit Replace All button.
13.A dialogue box appears written All Done. WPS Writer Made 1 Replacement.
14.Click Ok and Now hit the Close button
15.The last blank page in word is deleted.
So this is how to delete last blank page in word. The methods also work similarly on Mac and Windows whichever you have installed. But if you want to get more information Word features, you can subscribe to WPS Academy to learn in detail.
Need to edit Word/Excel/PPT file free of charge? download WPS Office edit files like without any cost. Download now! to get enjoyable working experience.