No matter you are a teacher, student, or business professional, you may need to collect files from students, classmates, or colleagues. However, it's always troublesome and time-wasting to collect, manage and submit a mountainous pile of files.
Have you ever been in these disturbing situations?
1. Open dialog boxes for 100 times, and click to download for 100 times for collecting 100 files.
2. Take a lot of time to rename the non-standardized documents one by one, and catrgorize them one by one after spending 2 days finishing collection.
Don't worry! The unique File Collect function in WPS Office is to bail you out.
Committed to providing the users with outstanding office experiences, WPS has launched the powerful function File Collect, which is sure to free you from the fussy work.
lWhat can I achieve with the function of File Collect in WPS Office?
ØEasy to collect
In WPS Office, you don't have to download the files received one by one anymore. With the help of File Collect function, all you need to do is to create a collection folder, build your submission rules, and share the link with other people.
Done! Now you can wait for your partners to submit and have a cup of tea.
The submitted files are automatically saved in WPS Cloud, so you don't have to worry about the loss of important files.
It's also convenient to check the real-time update of collection only by visiting WPS Cloud.
The initiator can manage all the collection folders you created with one click.
Furthermore, you can share the collection folder with your partners within simple steps in pursuit of better team coopeartion and accumulation.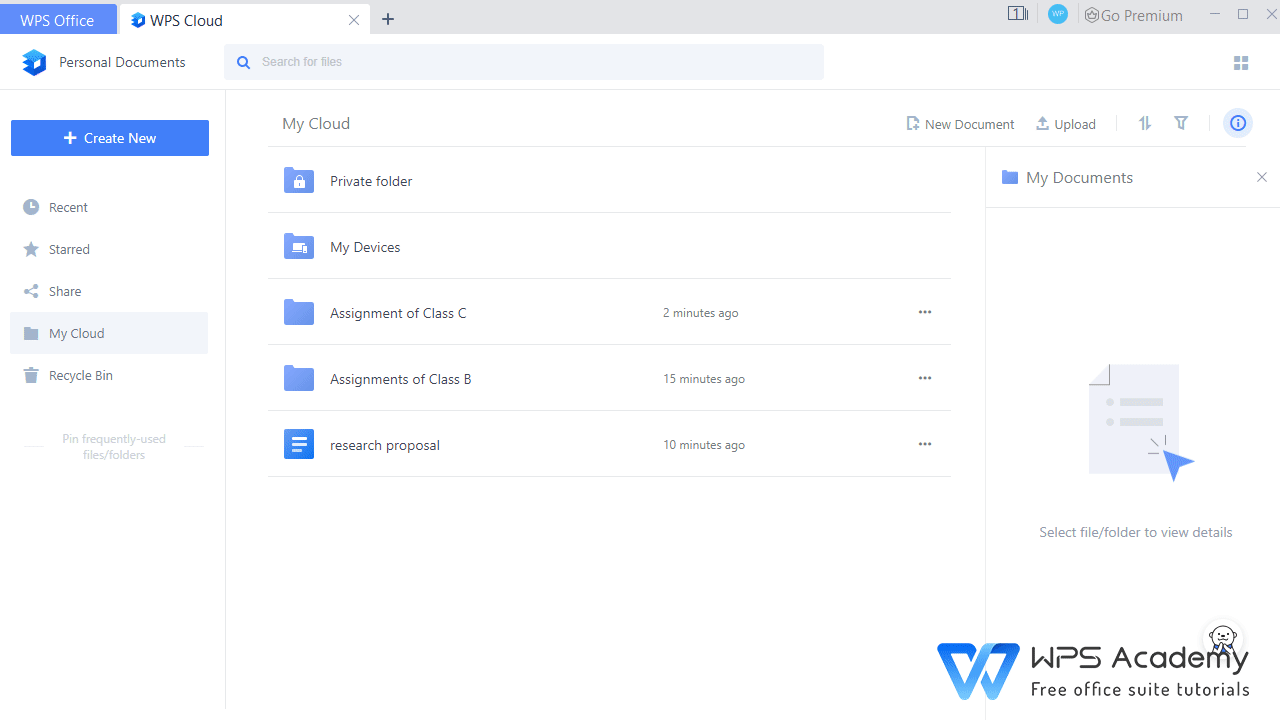 ØEasy to submit
Easily click the link shared by the initiator to submit the file as required.
Moveover, the submitted file in the corrected folder is only visible to the initiator and submitter himself or herself. Perfectly protect you privacy by blocking other visitors!
lWhere can I find the function of File Collect in WPS Office?
On PC, you can open a module (WPS Writer, Presentation, Spreadsheet) at random, and find File Collect in the Tools tab.
On mobile phone, the File Collect function is at Tools or More; it's also easy to find the entrance.
lMore video tutorials about File Collect
If you want to know more about how to use the File Collect function step by step, please check these links for free tutorials.
Unique Features in File Collect | WPS Academy Free Office Courses
Unique Features in File Collect | WPS Academy Free Office Courses
All right! Have you learned about the function of File Collect in WPS Office?
No working overtime anymore. Have a try now!
Welcome to WPS Official Academy to explore more powerful functions in WPS Office.