WPS Office
Free All-in-One Office Suite with PDF Editor
Edit Word, Excel, and PPT for FREE.
Read, edit, and convert PDFs with the powerful PDF toolkit.
Microsoft-like interface, easy to use.
Windows • MacOS • Linux • iOS • Android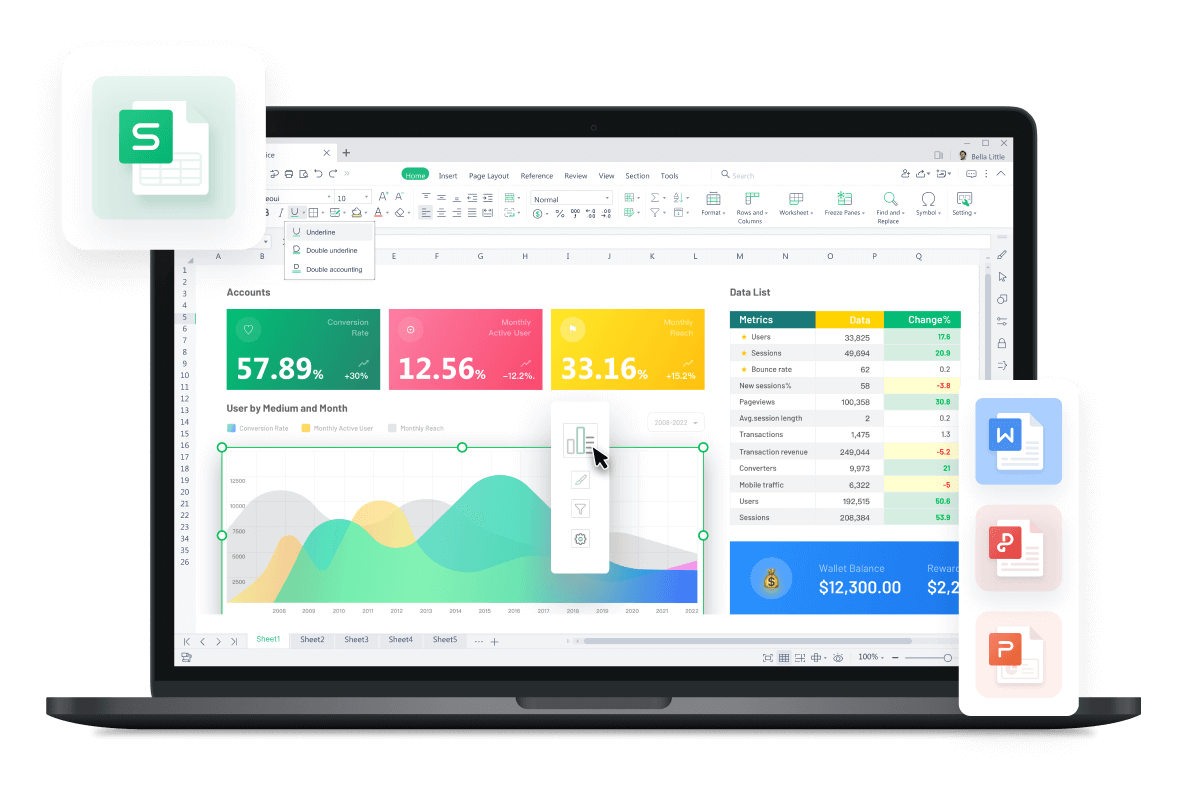 How to batch rename files?
In the workplace, we often need to rename files. Naming files of the same type in a regular way is good for organizing and keeping them. Today we introduce a good tool to you that can help you rename files quickly.
Click the "WPS Office"> Apps> "Batch Rename Files" button, and the system will pop up the setting dialog box where you can add files on the left and establish the renaming rules on the right. The tool provides four ways to meet different needs of file renaming.
To take the most common example in life, if there are many files in this folder and we need to rename them in the form of "sequence number + theme" uniformly, how should we do it?
First, select the files in bulk and drag them to the left window. If we want to make minor changes to the order of files in the list, we can adjust them by dragging and dropping with the mouse, or we can click the icon above to arrange them in ascending or descending order.
Next, Click the "Unified Name," where you can enter the theme name in the text box, such as sales records, lesson plans, and teaching slides.
click the "Add number" where we can add a sequence number to the filename. Still, we can set the start number, interval, digits, and the insert position of the sequence number.
After that, we check the Save as Copy to set the storage location. Finally, click the Rename so that the file is renamed according to the set rules, in the form of sequence number + theme".
How do we do if we want to replace a field in the filename with another field?
Let's move to the new case, and now we need to replace the expense record table with the income record table in bulk. Click the Replace Text, enter Expense in the Find Content and Income in the Replace With.Check the "Rename" so that the filenames are modified uniformly.

In addition, we can also specify the contents of the filename to delete. For example, if we want to delete all the symbols and numbers of the selected files, just check both the "All Digits" and the "All Symbols" and click the "Rename."
The Batch Rename Files tool improves our work efficiency and allows us to avoid renaming files one by one. Have you learned all of them?