WPS Office
Free All-in-One Office Suite with PDF Editor
Edit Word, Excel, and PPT for FREE.
Read, edit, and convert PDFs with the powerful PDF toolkit.
Microsoft-like interface, easy to use.
Windows • MacOS • Linux • iOS • Android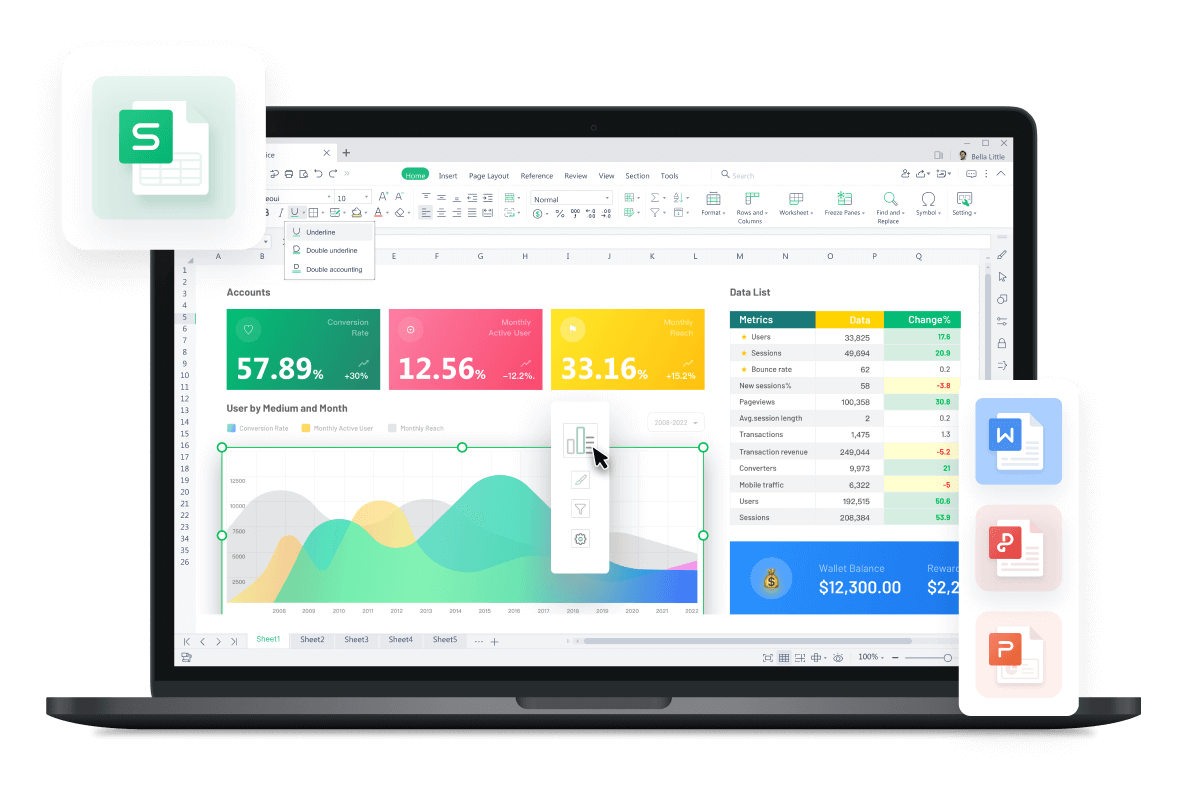 How to change portrait to landscape in Excel
Changing the orientation from portrait to landscapeinWPSSpreadsheet is the ultimate way to solve the headache of some incomplete printing pages, especially for sheets with multiple columns. If you want to know how to change the orientation of printing paper, here's how.
· Example of changing portrait to landscape
Take this student information sheet as an example. Newcomers to WPS Spreadsheet may get frustrated at the incomplete table on the Print Preview page.
To solve this, please comply with the following steps:
1. Click the Print Layout > Orientation > Landscape. Click Print Preview to check the effect.
2. You can also set the orientation on the Print Preview page, and this method is more intuitive.
3. In the normal view, you can check View Page Break at Page Layout. By doing so, you can see the dashed page break in a normal view.
4. Finally, there is another trick to print all the columns out in case you don't want to change the page orientation.
Go to the Page Layout tab, and click Page Zoom, where you can click Fit all columns on One Page.
After setting, you can click Print Preview to check the effect.
In today's free WPS Office tutorial, we have learned a simple yet useful way to change the orientation from portrait to landscape. We also master another way to print a table completely. Did you get it?
· To explore more about WPS Office:
Click here to learn how to change the orientation from landscape to portrait.
Excel is the most powerful tool to manage and analyze various types of Data. This free WPS Spreadsheet tutorial for beginners covers in-depth lessons for Excel learning and how to use various Excel formulas, tables and charts for managing small to large-scale business processes.