WPS Office
Free All-in-One Office Suite with PDF Editor
Edit Word, Excel, and PPT for FREE.
Read, edit, and convert PDFs with the powerful PDF toolkit.
Microsoft-like interface, easy to use.
Windows • MacOS • Linux • iOS • Android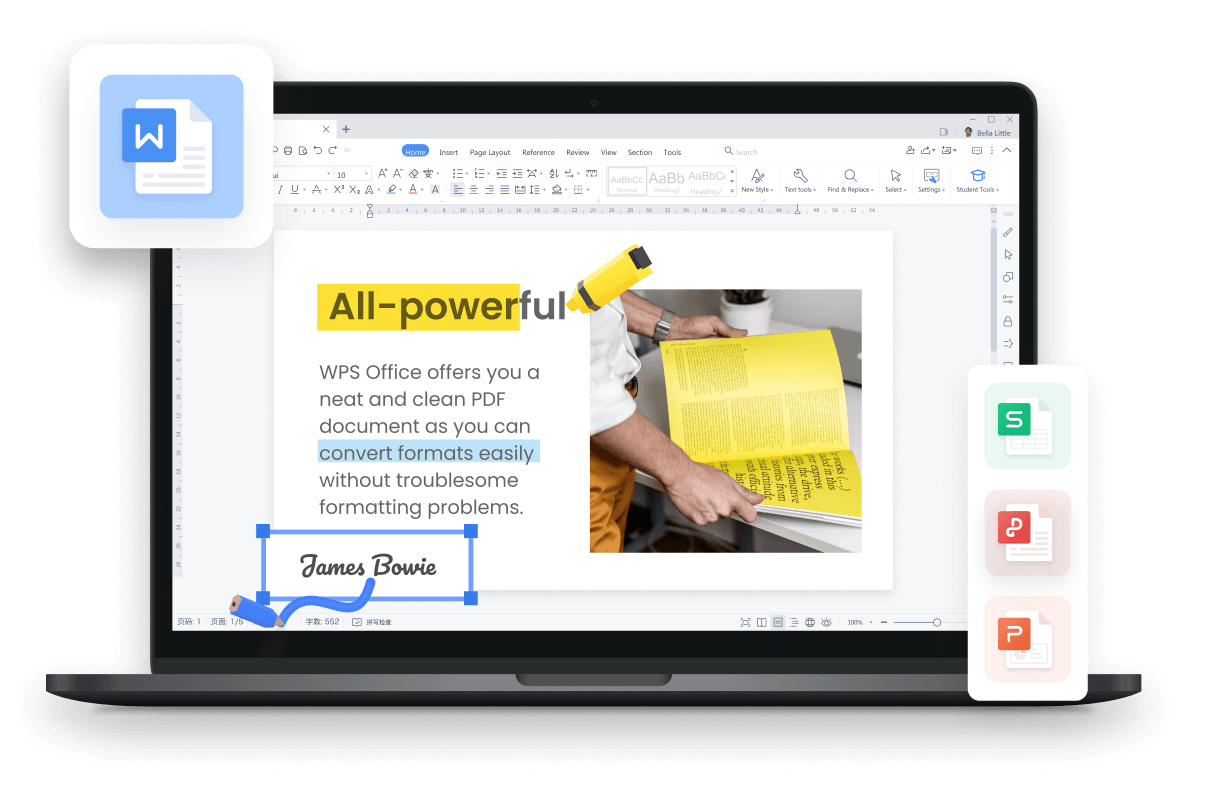 How to make one page landscape in WPS word
WPS word document offers two types of page orientations. Depending on how the page is oriented they are categorized into following types.

Portrait orientation: If the page is vertically oriented it is known as Portrait

Landscape orientation:If the page is horizontally oriented it is known a landscape.
Landscape mode of orientation is used in such condition when some wants to display wide tables ,wide screen content or images or also when some wants to print charts,wider images etc that are not fit properly if the page is oriented in portrait mode.
Hence in this document we will discuss some simple steps to know how to make only one page landscape in WPS word document as by default the pages are oriented in the portrait orientations.Just follow the following simple steps to achieve one page landscape in WPS word document
How to make one page landscape in WPS word document?
1. Place the cursor on top of the page whose orientation you would want to change.
2. Select the page layout tap and click breaks and from their click next page to generated a section break.
3. Click on orientation in tool bar.
4. On clicking orientation a drop -down menu will appear on the screen,select landscape orientation.
5. Click on landscape option on tool bar.On clicking the page orientation change from portrait into landscape.
How to change the landscape orientation back into portrait?
1. You need to turn the remaining pages in the WPS word document into portrait again.
2. Again go to layout and press break option and click next page break in order to create a section break.
3. Now click on orientation in order to select portrait option to switch from landscape orientation into portrait.
4. While Clicking on the portrait ,all the remaining pages will be changed into portrait orientation.
How to make pages into landscape in WPS word document without section break?
In some condition you have to deal with WPS word documents containing painting,charts and wide images in that conditions you have to maintain landscape orientation through out your WPS word document.Follow the following direct step to change page orientation from portrait into landscape
1. Press layout on the toolbar and then click on orientation.
2. Select landscape to change the page orientation.
Conclusion
By default, WPS word have portrait page orientation that is fine in normally but in some condition usually when one is dealing with charts,tables or images it is necessary to change the page orientation from the portrait into the landscape hence in such situation the current article will help you to change the page orientation without any confusion. We are here to help and for more practice and any kind of need, like this you can visit our WPS Academy.You should also download and use WPS office in free to edit Power point, PDF, Excel, and Word documents and become an expert in WPS office.