WPS Office
Free All-in-One Office Suite with PDF Editor
Edit Word, Excel, and PPT for FREE.
Read, edit, and convert PDFs with the powerful PDF toolkit.
Microsoft-like interface, easy to use.
Windows • MacOS • Linux • iOS • Android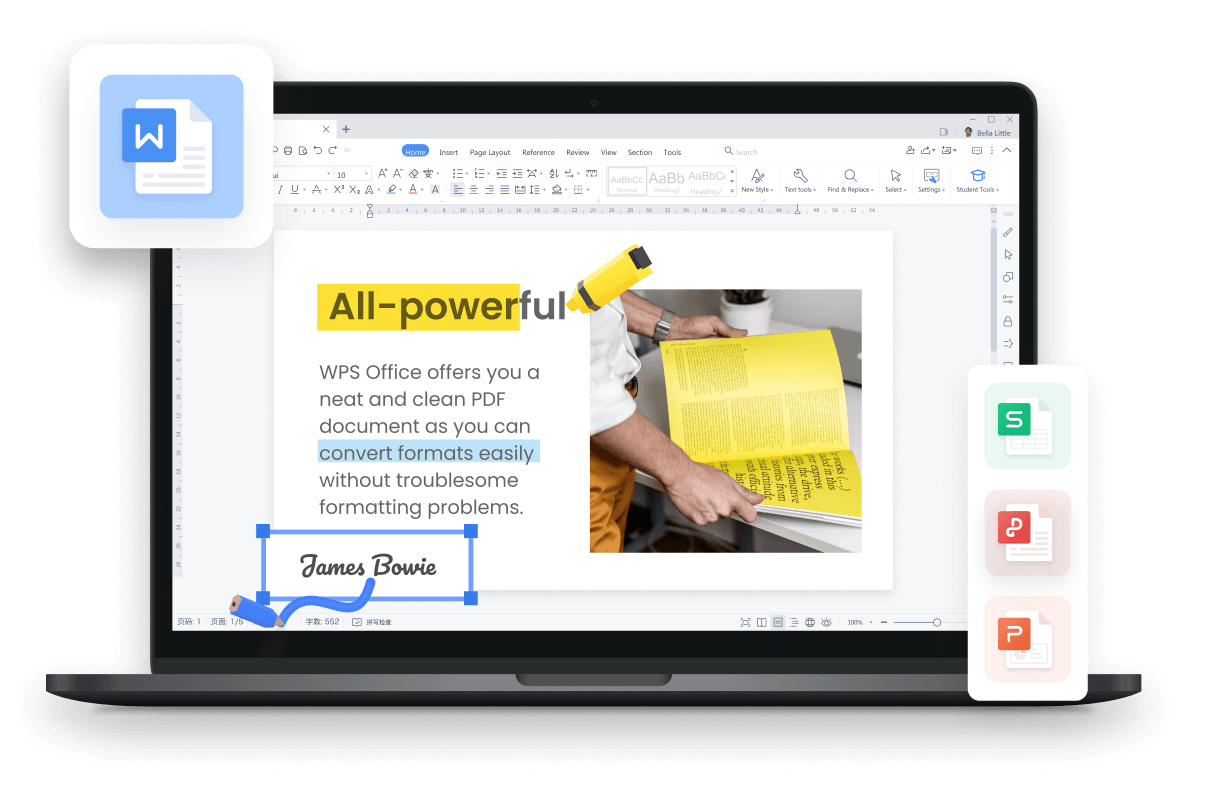 How to change portrait to landscape in Word
Changing the orientation from portrait to landscapeinWPSWord is the ultimate solution to the headache of some incomplete printing pages, especially for inserted tables in WPS Writer. If you want to know how to change the orientation of the printing paperto landscape, here's how.
· Example of changing portrait to landscape in WPS Writer
As an example, inserting a table into a word document is a smart idea if it will be displayed in its entirety.
The default document orientation in WPS Writer is Portrait, which may prove to be problematic, as shown in today's example.
To solve this, we need to change the orientation to Landscape .
1. Click the Page Layout > Orientation > Landscape. Then you can see the complete table in your document.
What if you just want one page of your document to change its orientation to landscape? Please follow the steps below.
Clicking Orientation will change the orientation of all pages.
We can place a page break between the second and first pages to make the second page's orientation different from the first.
Go to the Insert tab and click Breaks > Next Page Section Break.
At this time, when you alter the orientation of the second page, the first one will remainlandscape.
In today's free WPS Office tutorial, we have learned a simple yet useful way to change the orientation from portrait to landscape in Word. Did you get it?
WPS Office Writer enables remote and efficient writing software for students, faculties, business runner, professional writers, all kinds of users from all over the world. Writer ensures users can get access to their work anywhere and in all forms such as pdf and word.
· To explore more operations about how to change portrait to landscape in docs:
Click here to learn how to change orientation of one page in WPS Writer