WPS Office
Free All-in-One Office Suite with PDF Editor
Edit Word, Excel, and PPT for FREE.
Read, edit, and convert PDFs with the powerful PDF toolkit.
Microsoft-like interface, easy to use.
Windows • MacOS • Linux • iOS • Android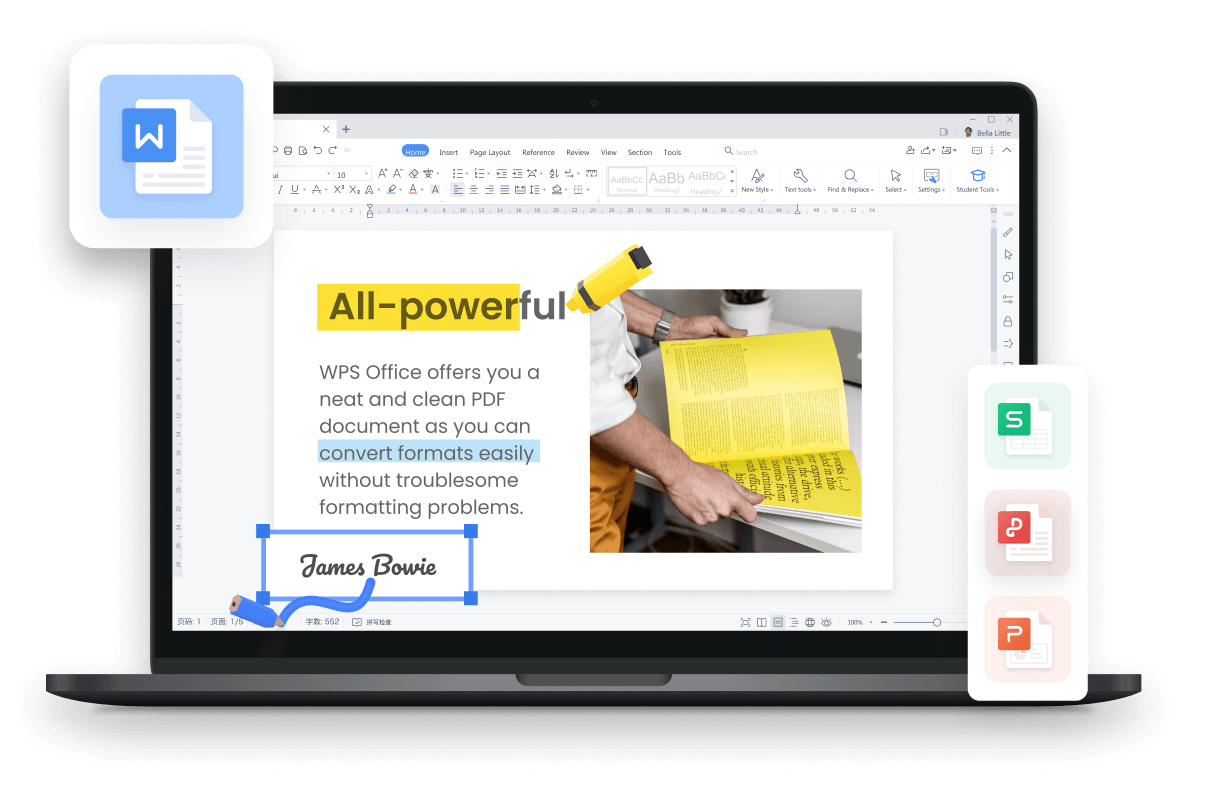 Catalog
How to convert OCR into a word
What do you think is OCR? The technical term for this is optical character recognition or OCR. It is a technological tool that can detect text in digital photographs. This method is commonly used to recognize text in scanned pictures and documents. The OCR software at the WPS office converts a physical paper document or a picture into a text-rich, searchable electronic counterpart.
Due to its ability to import data from files with various extensions, WPS Excel is a popular choice for this task. To use it and eliminate anything that has previously confused you, you must learn how to turn an OCR into a word. The process of turning OCR into words will cover in this article.
How to convert OCR into a word?
The Writer, Spreadsheet, Presentation, and PDF programs all support this capability. Here, we'll use WPS Writer as an illustration. The same applies to WPS Spreadsheet and Presentation. Following are the steps for the conversion of OCR into a word.
1.The first step is to open the WPS office.
2.Let's begin; in the pop-up dialogue box, we need to click or drag to import images and begin the recognition by selecting the OCR button under the Tools menu.
3.Click the Add Pictures icon up there to begin.
A dialogue box to open a file will then appear. Please select the image we wish to upload here, then click Open. Try Convert to Word if you wish to maintain the formatting and layout of the content. To take a screenshot of a specific region, click Screen Capture, Convert to Word, and the Save Path option.
4.Select your picture from your PC, start recognition and drag it to the WPS office.
5.WPS Office offers three conversion options: Extract text onlyConvert to WordConvert to Excel
6.The following case is a picture of a course timetable, so let's move on to that. Click Convert to Excel, then click Confirm to extract text while maintaining the tabular format.
7.After taking the screenshot of the respective area we want to convert, we will click on the save as original option. We can observe that the converted text format is unchanged from the original.
8.Click Confirm after that. We can see that the text is accurately extracted, and the typography, font, and size were all preserved.
9.There are two other ways to launch the OCR function besides the ones mentioned above. Then, select Screen grabs OCR or Hide current window when grabbing OCR from the drop-down menu after clicking OCR Area to capture the area from which you want to extract the text.
10.Second, drag and drop the mouse pointer over the desired location for the text to be retrieved. Alternatively, you can choose the OCR function from the shortcut menu to the right.
The Bottom Line
This article describes how to convert an OCR into a word. You can get everything you want to learn here about OCR to word converter. Please visit the WPS Academy website for further details on the WPS office. This website also offers a free WPS Office download, enabling you to edit Word, Excel, PowerPoint, and PDF documents. WPS. Office suite will make your work easier for everyone. Free online WPS Office downloads for Windows, Mac, Android, and iOS.