How to convert PDF to PPT
Uploaded time: February 16, 2022 Difficulty: Beginner
How to convert PDF to PPT
How to convert PDF to PPT
WPS Office Suite with all perfect office software functions, like view, edit and create almost any word document type – fully supports OOXML formats including DOCX, XLSX, XLS PPTX, XLB, Google Docs and more. The best alternative to Microsoft 365.
PPT excels in display and secondary editing, so we sometimes need to convert PDF into PPT files. WPS can convert PDF into PPT with one click, making your office work smoothly.
Take this document as an example.
1. Open PDF, click Tools, select PDF to PPT in the Edit page, select Source language of the document, here we choose English, then click Continue, and the Submit window will pop up.
2. After submission, start Uploading, and Converting when uploading is completed.
3. Click Notify me when completed. We can minimize the conversion window without affecting our browsing other files. The file will be opened automatically when converting is completed.
The file has been converted into PPT, and the words, layout and pictures in PPT remain unchanged from that of the original PDF file.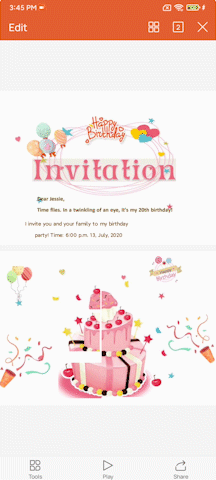 In addition, we can enter the Tool window through the rectangular icon in the upper right corner, and use PDF to PPT function to quickly convert the format.
We can go to the WPS pc to continue editing PPT files after the conversion. Functions there are more diverse and convenient.
This function is exclusive to WPS Premium members. You can experience it immediately by purchasing WPS Premium.