WPS Office
Free All-in-One Office Suite with PDF Editor
Edit Word, Excel, and PPT for FREE.
Read, edit, and convert PDFs with the powerful PDF toolkit.
Microsoft-like interface, easy to use.
Windows • MacOS • Linux • iOS • Android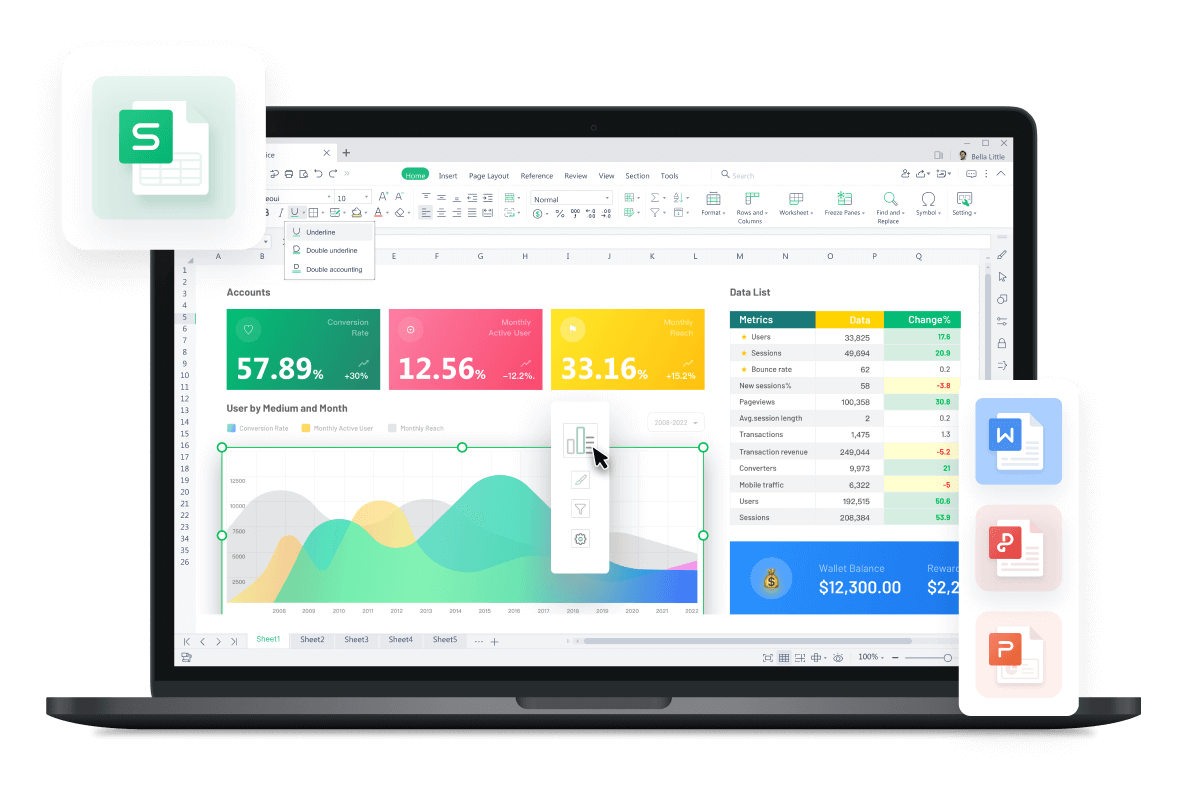 How to convert text to number in WPS Office Excel
In this
free WPS tutorial
, you will know
h
ow to convert text to number in WPS Office Excel
with simple steps as
follow
s
:
·
Steps to convert text to number in WPS Spreadsheet
Functions are the important tools in WPS Spreadsheet to solve problems and improve your work efficiency. To convert text to number, we can use the VALUE function.
1. Click an empty cell. Head to the Formulas tab, and click Insert Function to pop up a dialog.
2. Enter "VALUE" in the search box, select it and click OK.
3. In the new dialog, select the cell to convert and click OK. Then the function returns the numeric value of a text string.
4. Then convert the rest of the cells by dragging the fill handle.
With these steps, you are able to convert text to number quickly and freely. Did you get it?
·
What is WPS
Spreadsheet
?
WPS Spreadsheet is a module of WPS Office(an acronym for Writer, Presentation and Spreadsheet). WPS Spreadsheet is consistent with Excel document, which helps users to work with high efficiency. Its personal basic version is free to use and it also provides abundant functions and unique features for you to explore.
Learn more advanced skills about WPS

Spreadsheet

:
Format cells | WPS Academy Free Office Courses
WPS Office is a free office software that is capable of creating and editing different file formats, including texts in Writer, Presentation, Spreadsheet, and PDF. No matter if you are a student or a business runner, WPS Office is a top choice. WPS Academy, along with WPS Office, offers free and useful tips to beginners who don't know where to start. In addition to the basic functions, WPS Academy can also take you to the more advanced world of office software.