WPS Office
Free All-in-One Office Suite with PDF Editor
Edit Word, Excel, and PPT for FREE.
Read, edit, and convert PDFs with the powerful PDF toolkit.
Microsoft-like interface, easy to use.
Windows • MacOS • Linux • iOS • Android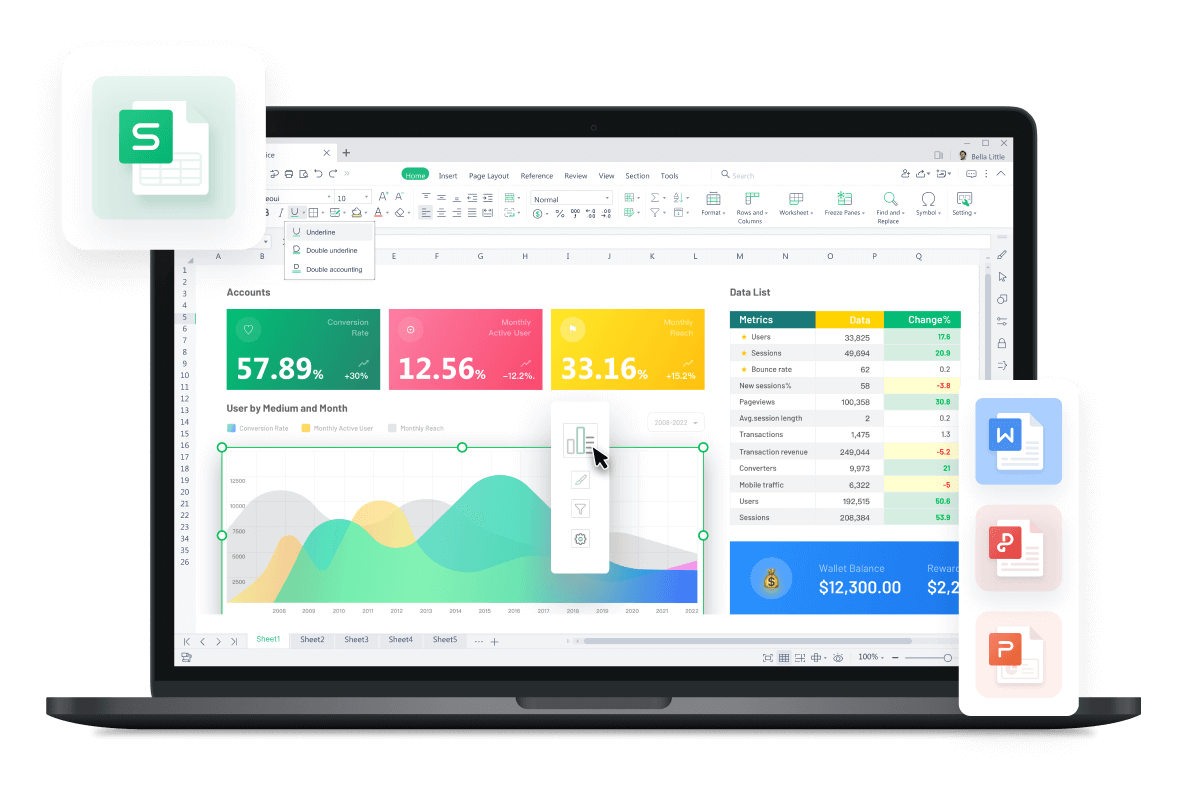 How to print the entire worksheet on one page?
WPS Spreadsheet could be an alternative to Microsoft Office Excel. It includes 100's of built-in formulas, pivot tables, and more.Sometimes, it is annoyingly to find that a printed page is can only accommodate a few columns of data. Today we will learn how to print the entire worksheet on one page and it's easy to grasp.

1. Open your worksheet in WPS spreadsheets.
2. After clicking Print Review, we will find several columns of the table have disappeared.
3. To solve this, you can click the Page Layout tab, then click Page Zoom >Fit All Rows on One Page.
4. You can preview your worksheet before printing by clicking Print Preview.That's it! You've now got a complete printing page.