WPS Office
Free All-in-One Office Suite with PDF Editor
Edit Word, Excel, and PPT for FREE.
Read, edit, and convert PDFs with the powerful PDF toolkit.
Microsoft-like interface, easy to use.
Windows • MacOS • Linux • iOS • Android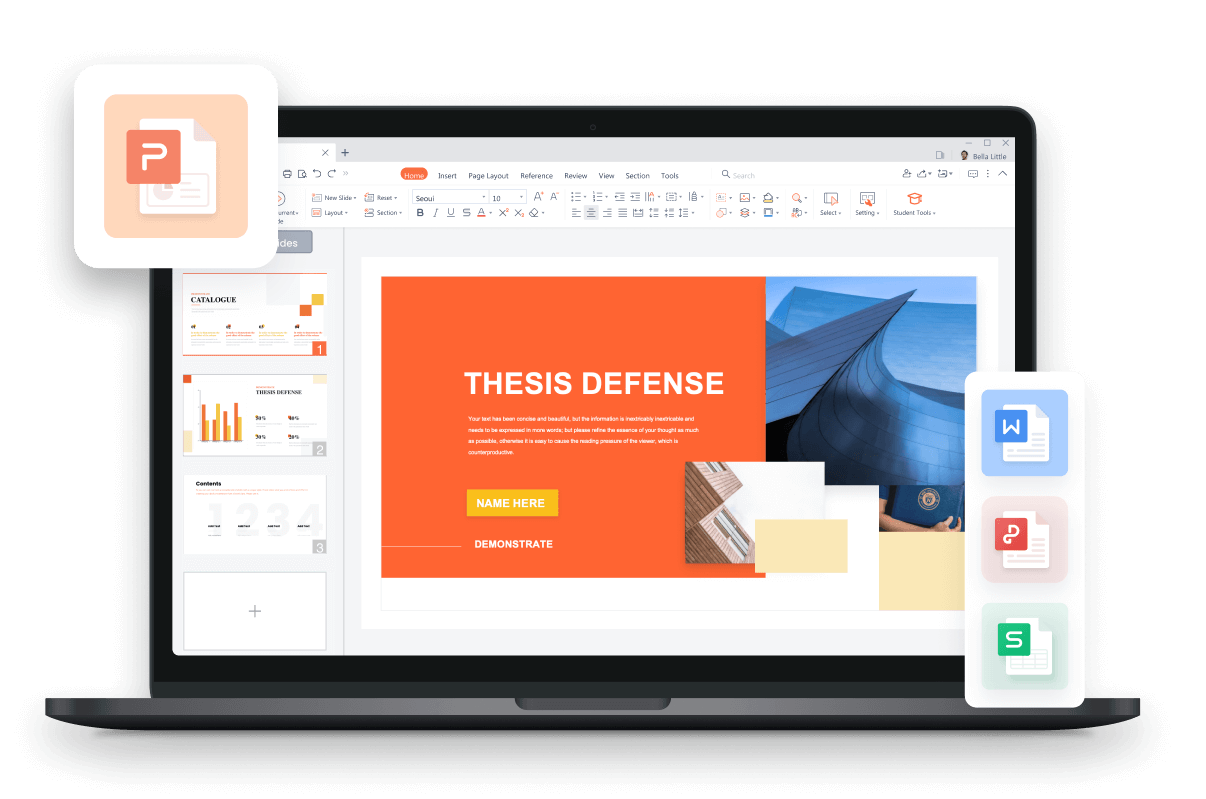 How to reorder animations in WPS Office PowerPoint
In this article, you will learn about how to reorder animations in WPS Office
PowerPoint
with only 4 simple steps.
Take this slide as an example. With the original animation order, the triangles appear after the text boxes, and we want to bring forward the animation of the shapes to highlight the text contents.
Steps to reorder animations in WPS Presentation
.
1.
Navigate to the
Animation
tab. Click the
Custom Animation
button and the animation pane appears on the right.
2.
Select the animation you want to reorder, for example, animation 3 here, and continuously click the
Re-order Up/Down arrow
button to place it in the proper position.
3.
Alternatively, you can select the desired animation, and drag it to the right position as needed.
4.
Besides, if you want to make the two triangles appear on click at the same time, you can right-click the desired animation, and check
Start with Previous
in the drop-down menu.
Now let's preview the animation effect.
Terms Explanation
l
What is the animation feature in Excel?
The animation feature in PowerPoint makes your slides more attractive and powerful. And when there is more than one animated object in one slide, you might need to alter the order of animation effects. In WPS Presentation, you can also easily and quickly change the order of animations to display a better result in presentation with the Re-order function.
More operations about animations in Excel
Learn more advanced skills about animations in WPS Presentation:
How to customize animation | WPS Academy Free Office Courses
Free download WPS Office to customize your PPT design. WPS Presentation training courses of modifying PowerPoint theme, adding elements, mixing and matching colors and fonts makes your presentation more popular. Learn all about skills of using PPT in WPS Office.