How to use the Excel 2016 vlookup formula?
A free Office suite fully compatible with Microsoft Office
Free download

If you use Excel daily to organize your work or business data, you should know how to use some tools. In this opportunity, you will know everything about the vlookup formula and how you will use it correctly. vlookup is nothing more than a vertical data lookup that you can apply to your Excel document.
You have to learn to master the vlookup formula for the sole purpose of improving your work rate. Next, you will learn how to use the tool and apply it in the vlookup formula in excel between two sheets.
How to use Vlookup in Excel?
If you want to understand the vlookup formula in excel with example, it is only fair to see it in action. For you to use Vlookup Formula, you will have to:
1、Open the document in Excel where you have data to apply the Vlookup formula.
2、Identify a column you would love to fill with new data.
3、Select a cell and then click on the function icon that will be seen with the acronym Fx. You will quickly see a box called formula creator.
4、Click on Vlookup found in the options and select accept.
5、You will have to put the lookup value to retrieve data with vlookup. You must indicate the data you want, including the number of columns and search range.
6、Finally, click enter.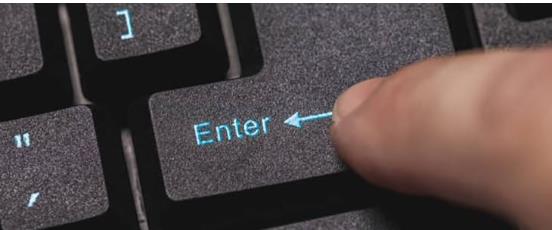 Why is Vlookup in Excel not working?
Now that you have just seen how to use the vlookup formula, you have everything you need to move your business forward. You might have problems like the vlookup formula not working in another instance, so you need to find a quick fix.
You have to analyze what kind of problem your document could have in Excel. The syntax or formula of the document could be wrong. On the other hand, you have to see each cell's values to find the fault.
How to remove line breaks from Excel?
If you want to learn how to remove #n, it would be fair for you to apply the following method:
1、You must open the document that shows an error in excel vlookup.
2、Select the data set you want to delete and then click on home.
3、Find the editing group and click find and select.
4、 In the drop-down menu, you must click replace.
5、Enter the search option through the Control + J command.
6、 In the replacement box, you must place a comma next to a space character. Then click on replace all and Save the changes.
It is good that you know the vlookup meaning and the way to use the tool to apply it in your work. With what you learned previously, you will not let a error in excel vlookup interfere with your work.
If you appreciate the information on using the vlookup formula and want more information about the tool, you should follow WPS Academy. The website will give you more interesting information about using Excel, PowerPoint, and Word. On the other hand, if you visit the website now, you will be free to download WPS Office at no cost.
You have to use the vlookup formula at the right time when you feel you need help to correct data. Do not forget that if you are looking for excellent performance in the vlookup formula, you must avoid syntax problems and added values in its cells.