WPS Office
Free All-in-One Office Suite with PDF Editor
Edit Word, Excel, and PPT for FREE.
Read, edit, and convert PDFs with the powerful PDF toolkit.
Microsoft-like interface, easy to use.
Windows • MacOS • Linux • iOS • Android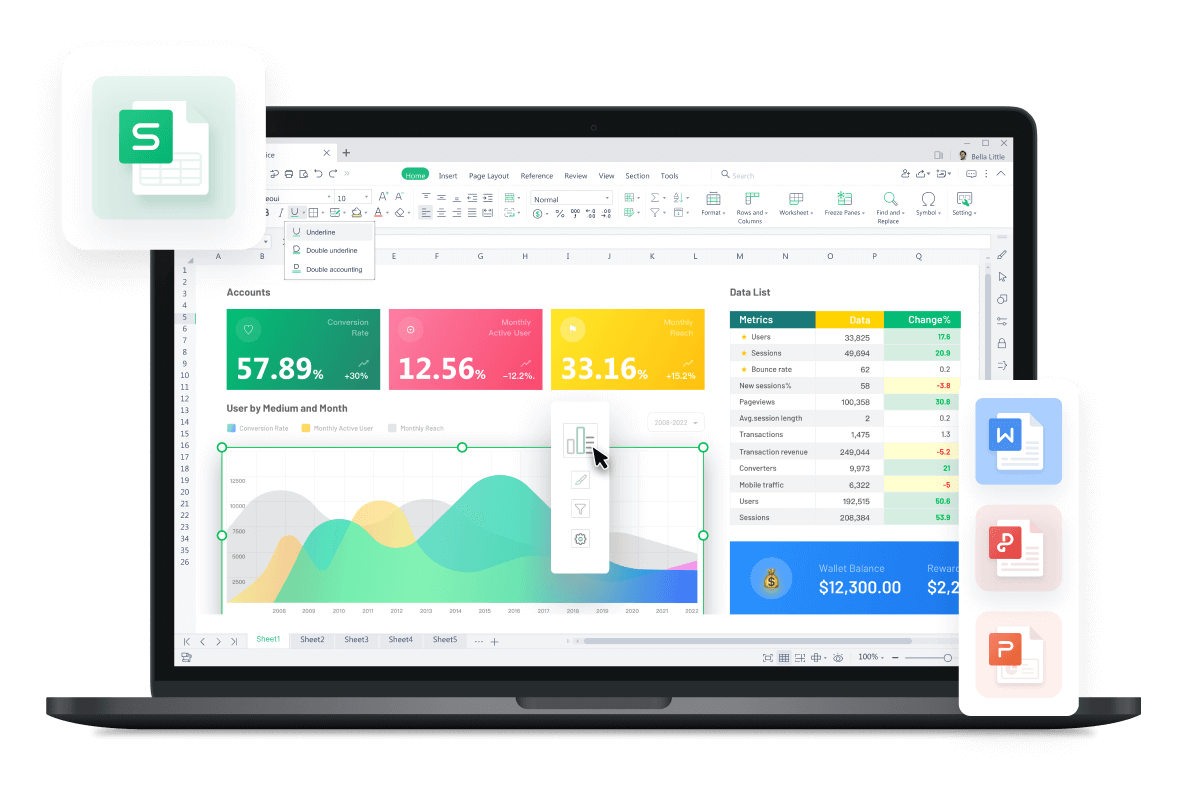 Name Manager: A Quick Way to Name a Cell in Excel
Assigning names to tables columns and cells are the essential operations of excel and every excel user should have knowledge of accessing this application .Naming cells is an easy function but a little bit technical. In the current world every business professional as well as fresher should acquire this skill of organizing and compiling analytical and financial data.
Excel is used in every field especially the fields related to accounting. As the field of accounting consists a lot of information and data so it is difficult to comprehend such bulk of information. Dividing this information in different tables and cells have enable the excel users to convert the data into discrete form. There are many easy ways of naming cell. In this article we are going to discuss some methods of naming cell
How to name the cell using name manager
Name manager is a distinctive feature of excel that allow the users to name table as well as cell. This method of naming cell is accessible and very easy. To name the cell by name manager we will follow the steps given below
First we will select the cell we want to name then we will go to formula tab.

After that we will click the name manager then we will type the desired name of the selected cell.

This method will assign a name to the cell.
How to name a cell using name box.
This is the simplest method of naming a cell. This feature has proved to be successful in assigning names to the cell. It is a short and convenient method of naming cells. Following are the steps to access this feature:
First we will select the cell we want to name then we will click name box

Name box is present at the left end of formula box

Then we will type the name that we want to assign to the selected cell

In the end we will press the ENTER button to get the desired name.
How to change the name of a cell
Sometimes we want to edit the name of the cell. Most of the users are unaware of the feature of changing name of a cell. It is a quite easy function and can be acquire by following the given steps:
First we will go to formula tab and click on the option of Name manager.

Then in dialog box we will select the name we want to change and we will click edit.

After that we will type the new name for the reference we will edit the reference in reference to box and then we will click OK.
Rules of naming cell
The rules of naming g cell are same as of naming table.
We should use underscore of back flash before typing the name.

The cell name should consist of maximum 225 characters.

The name of the cell should be separated by underscore rather than space.

No two cells should have same name.
Did you learn about how to name a cell in excel using different methods? You can follow WPS Academy to learn more features of Word Document, Excel Spreadsheets, and PowerPoint Slides.
You can also download WPS Office to edit the word documents, excel, and PowerPoint for free of cost. Download now! And get an easy and enjoyable working experience.