WPS Office
Free All-in-One Office Suite with PDF Editor
Edit Word, Excel, and PPT for FREE.
Read, edit, and convert PDFs with the powerful PDF toolkit.
Microsoft-like interface, easy to use.
Windows • MacOS • Linux • iOS • Android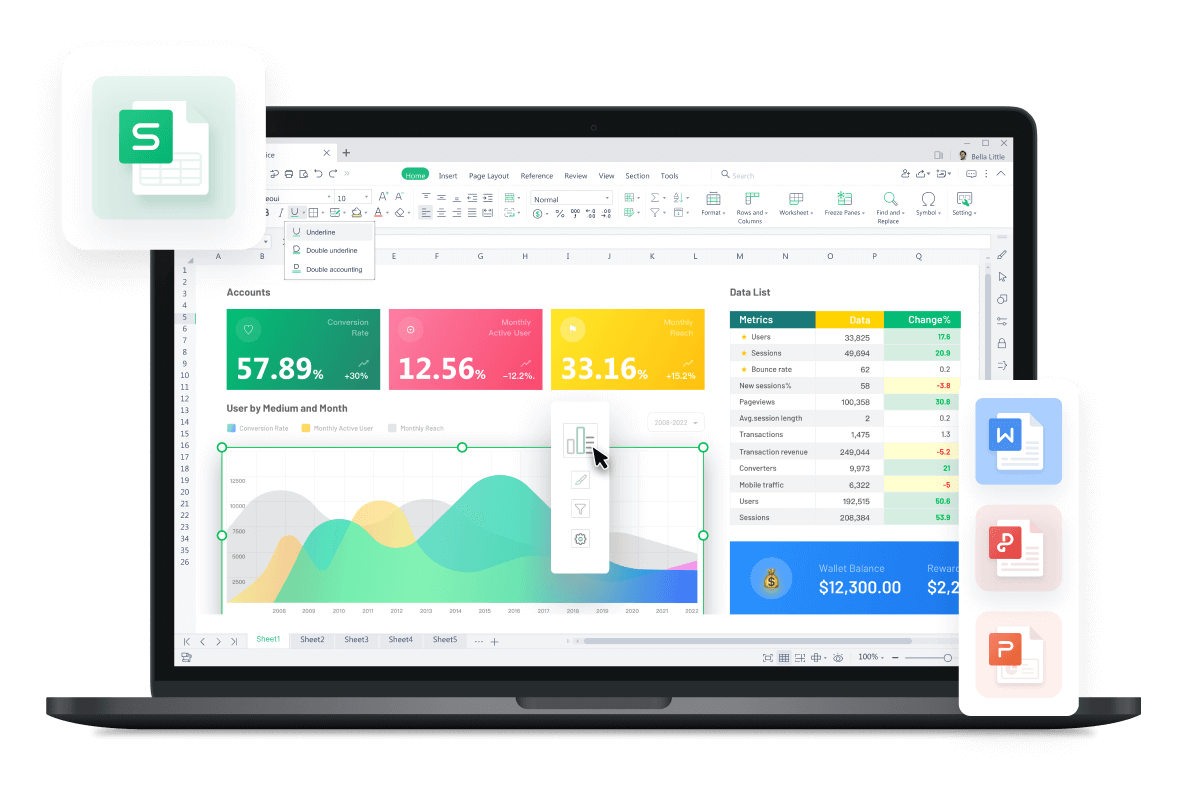 Name Manager: How to delete named range in excel
When you create a named range in Microsoft Excel, this range is automatically saved on your computer. So, if you have a list of names as a data source and you copy/paste them into a worksheet, then the name will be created in the same way. A named range is simply a way of naming cells on your spreadsheet so that the names can be remembered. The names are also used by Excel to help you retain the information in your spreadsheets.
Knowing how to delete named range in excel is a great skill to have while using excel. Delete named range in excel is one of the common questions asked by new users to learn different features of excel. It is actually a very simple task to delete a named range in excel. You can do it with just a few clicks using this excellent tutorial on deleting named range (invented range) step-by-step.
Tips that are provided in this article are compatible with versions 2010/2013/2016.
How to delete named range in excel: Manual Method
Let's say you have named arrange of fruits name as fruit , now you want to modify this range or delete this range
1.Select the range you want to delete.
2.And search for define name as following.
3.Select the name of the range and click delete.
A confirmation message appears asking if you're sure you want to delete this range from your worksheet. Click Yes on this message if you are sure of your selection, otherwise click No and then try selecting another range instead as it may have been deleted accidentally by accident or due to some other mistake on your part
How to delete named range in excel: Name Manager Method
Name Manager is a powerful Excel add-in that provides you with all the tools you need to manage your names and addresses in one place. With Name Manager Excel, you can create, edit and print name and address lists to use for mailing, filing and other purposes like naming the range
We can use it to delete range in excel
1.Open up the Name Manager.
2.Select the range you want to delete.
3. Click delete.
That's it, your range has been deleted now
How to delete named range with error:
Sometimes we want to delete the named range with error values in it, excel is so powerful that not only does it detect them by itself but also deletes them, for this purpose we use Name manger again.
It has a filter option that finds the range with error for you , use that option and delete the range that you want
Did you learn about how to delete named range in excel. You can follow WPS academy to learn more features of Word document, Excel Spread sheets, and power point slides.
You can also download WPS office to edit the word documents , Excel Spread sheets, and PowerPoint free of cost. Download Now! And get an enjoyable working space.