WPS Office
Free All-in-One Office Suite with PDF Editor
Edit Word, Excel, and PPT for FREE.
Read, edit, and convert PDFs with the powerful PDF toolkit.
Microsoft-like interface, easy to use.
Windows • MacOS • Linux • iOS • Android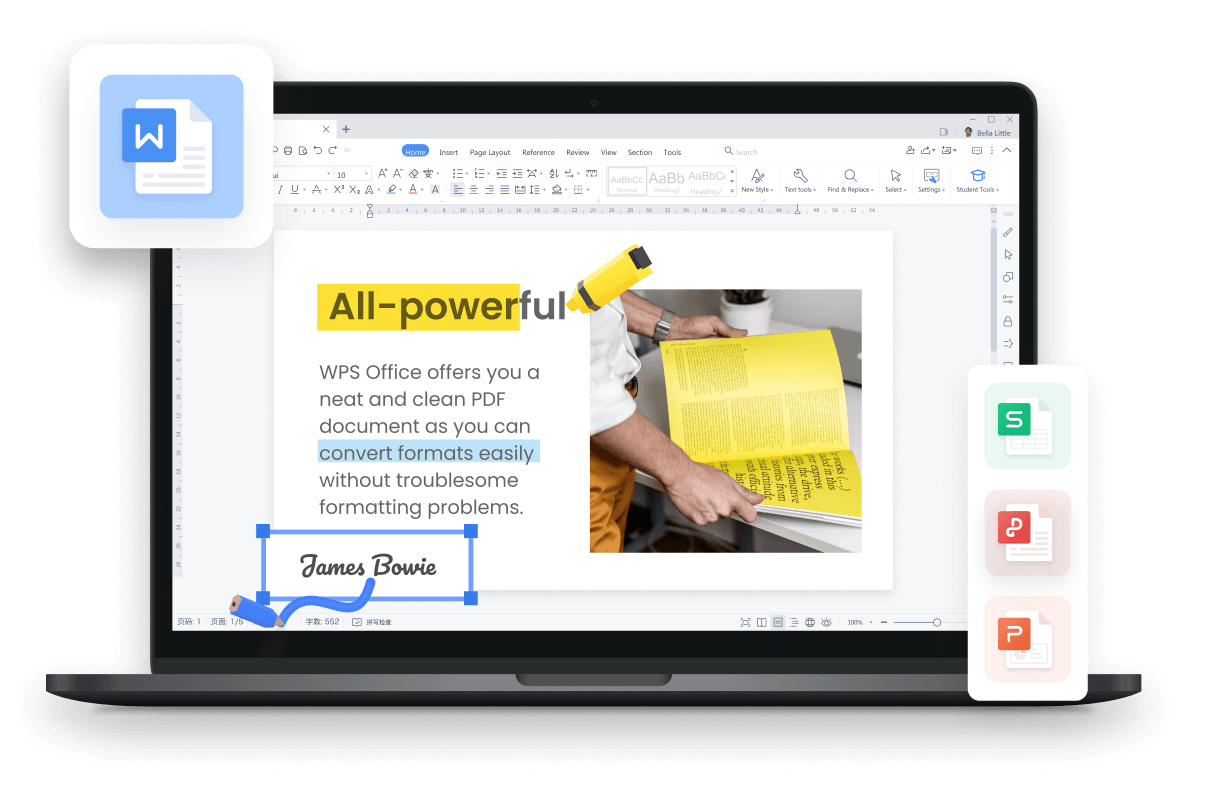 How to Add Page Numbering In Word on Mac
Adding page numbers in document is very useful. Adding them in word not only makes your document more professional but also aids in referencing any specific part of the document in future. The question on how to add page numbering in word, all it requires are just few clicks and the word will do the rest of the work.
In this tutorial you will get to know how to add page numbering in word, how to position them in various locations within the page and how to choose various page numbering style and revamp your simple document into more appealing and professional looking.
Add page number directly
This method works as a shortcut to add page numbers as it functions within the document. Here is how to do it:
1.Open your existing documnet you wish to add page number. For this example, a document with three pages is opened.
2.Now bring your cursor to the top or bottom of the page.
3.Now double click. You will notice header and footer section gets enabled and a function to add page number is visible to click.
4.Now click once on the Insert Page Number function.
5.A dialogue box will appear to select various options to add page number
6.Bring your cursor to the Format section and click once.
7.Here you can select the page number style. In this example, the 2nd option is select.
8.Now in the position section, select where you want the page numbers to show. In this example, the center position is selected.
9.Decide to add page number to entire document, start from the current page and onwards, or only add page number to the specific page from Apply To option. Here, Entire Document is selected.
10.Now click on Ok to apply the changes.
11.You will notice that the page numbers are applied to all pages of the document in the center position because this is what we selected.
Add page number by the Insert tab
1.You can also add page number in word from the Insert tab. Here is how to do it.
Open any word document.
2.Now click on Insert tab in the ribbon section
3.Now locate the Header and Footer option and click it
4.Upon clicking, you will notice header and footer option gets enabled on all section
5.Notice that the same Add Page Number option is also available as discussed in earlier section. Click it.
6.Select the page number format, decide position, choose if you want to add page nnumber to entire document, and click on Ok. The page number will be added.
So this is how to add page numbering in word. Select from various options to make your document more creative and organized. But if you want to get more information Word features, you can subscribe to WPS Academy to learn in detail.
Need to edit Word/Excel/PPT file free of charge? download WPS Office edit files like without any cost. Download now! to get enjoyable working experience.