WPS Office
Free All-in-One Office Suite with PDF Editor
Edit Word, Excel, and PPT for FREE.
Read, edit, and convert PDFs with the powerful PDF toolkit.
Microsoft-like interface, easy to use.
Windows • MacOS • Linux • iOS • Android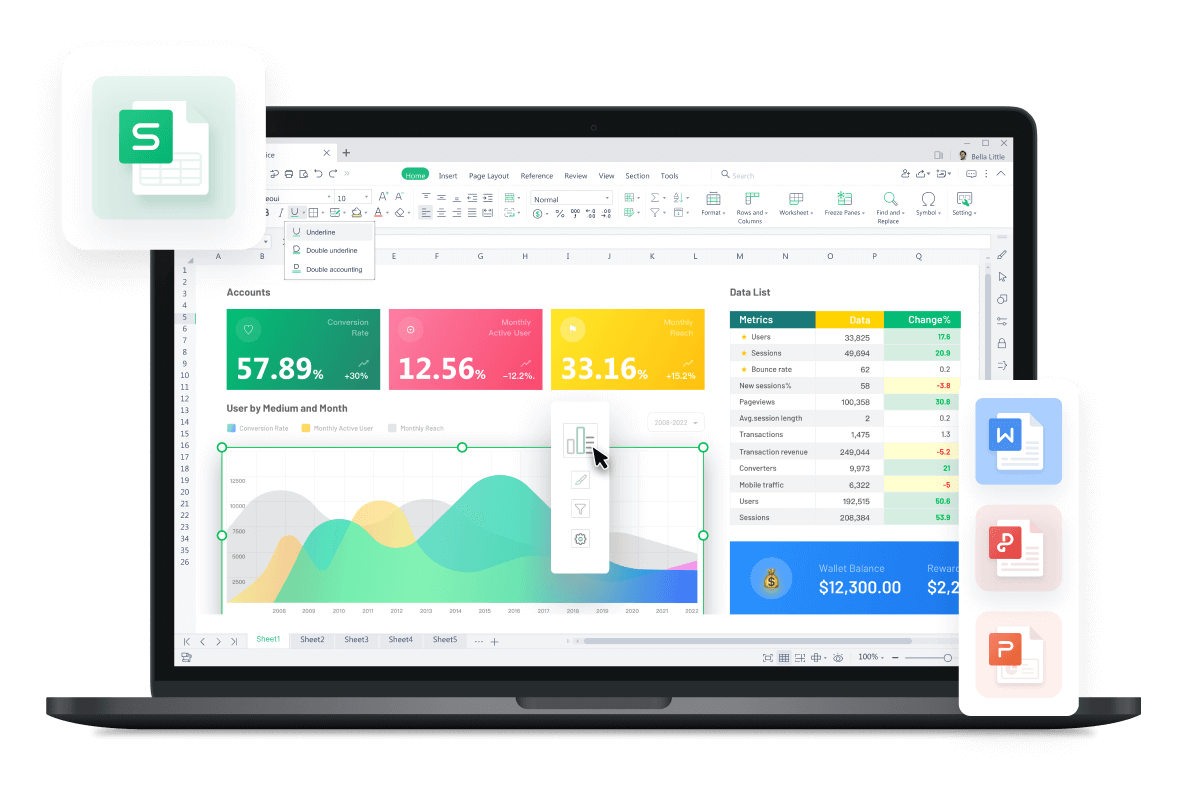 Adjust line spacing for text contents in a cell
Can we change the line spacing for texts in a cell to beautify the spreadsheet?
WPS spreadsheets have not supported paragraph settings including adjusting line spacing so far. Even so, we can still adopt some methods to adjust the space between two paragraphs.
· Option 1:
Left-click the cell → click Wrap Text in the Home tab
· Option2:
Double-click between two sentences, and press Alt + Enter on the keyboard.