WPS Office
Free All-in-One Office Suite with PDF Editor
Edit Word, Excel, and PPT for FREE.
Read, edit, and convert PDFs with the powerful PDF toolkit.
Microsoft-like interface, easy to use.
Windows • MacOS • Linux • iOS • Android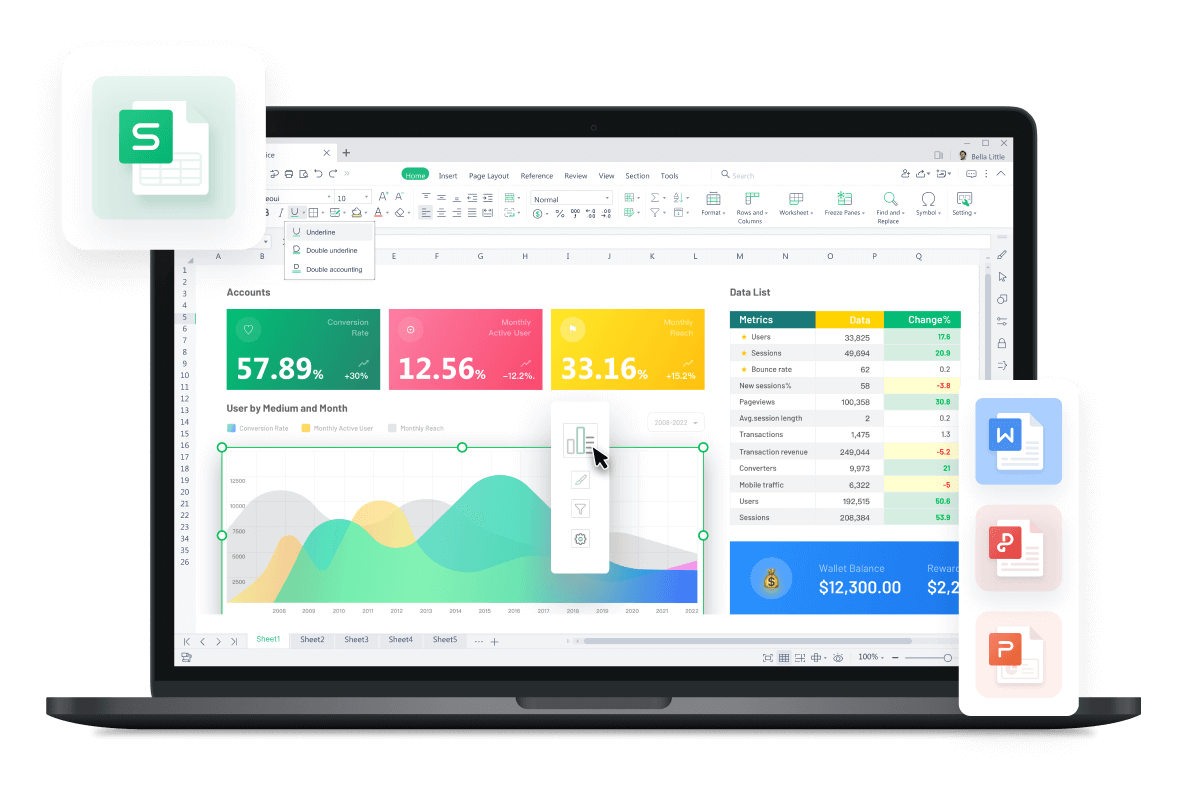 How to recover previous version of excel file
Accidentally deleted an important Excel file? Or made changes to a file that you now regret? Never fear, It is going to be discussed that how to recover your previous version of Excel file. In this blog post, we will walk you through how to do it. It is actually very easy to do and only takes a few minutes. So, follow along with us and we will show you how it's done!
First, you will need to open up the Excel application on your computer. Once it is open, go to the menu tab at the top of the screen. Click on that and then select Open. A new window will pop up and you will see a list of all of your recent files. Find the one that you want.
How to Recover Previous Version of Excel File: The first best technique
You may use this method to recover a file that you were working on before WPS Excel failed (or the system crashed, or the power ran out). You are able to use this procedure for any files that you have already stored. You are able to access the file that was saved before, but none of the edits that you made have been saved with it.
1. Launch an existing worksheet of your choosing that was created with WPS Excel.
2. As soon as the document opens, a document recovery bar will appear on the screen. This bar will ask you whether you want to recover the data or the change that you forgot to save. Simply choose the see more backup option from the menu.
3. When you click on the see more backup option, the local backup option will appear. At this point, you need to click on the plus symbol that is located to the left of the file that you want to back up. After selecting the plus symbol, you will see more options pertaining to your file, and you will now be able to access the most recent file.
3. After you have successfully recovered the edit, you are able to now save the new file using the save as option in order to save the file with the modifications.
How to Recover Previous Version of Excel File: The second-best technique
You also have the option of using another method to recover the file containing your spreadsheet. Simply opening the WPS Office application will bring up a list of the most recently used files. You will be able to open the file that you forgot to save from this location.
That's all there is to it! In just a few simple steps, you can easily recover your previous version of an Excel file. So next time you accidentally delete something or make changes that you regret, don't worry - you can always get your old file back. Thanks for reading and we hope this was helpful!
However, if you want to know more about WPS office, please visit the official website of WPS Academy You can also download WPS Office for free to edit Word/Excel/PPT/PDF from here.